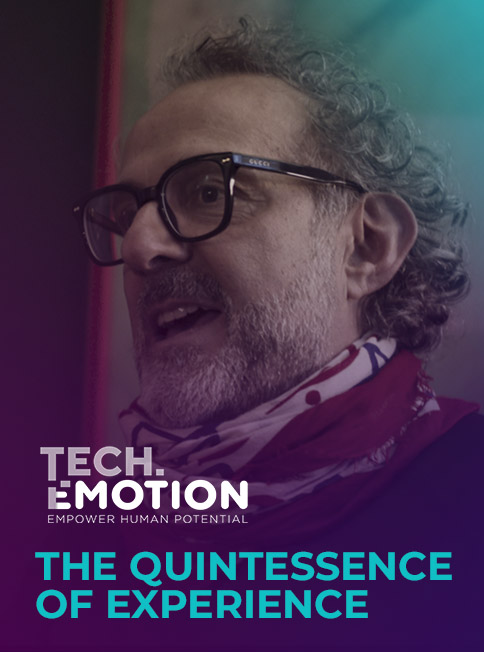 Host:
Massimo Bottura
Chef, founder of Osteria Francescana
Guests:
Ruzwana Bashir
Co-founder and CEO at peek.com
Beatrice Venezi
Conductor
Location:
Casa Maria Luigia - Modena
available from 16 February 2022 on


Duration
36'
The amazing creation of the world's best chef, the notes of a symphony blossoming from the movements of a conductor, the projections of our desires as we book a trip from a computer screen.
Every experience inspired by good food, music and the desire to discover new worlds stimulates our five senses and finds its quintessence in that inexplicable energy that touches us deeply, nourishes our curiosity and makes us experience the wonder of the unexpected.
Charting the course in THE QUINTESSENCE OF EXPERIENCE are one of the most prestigious ambassadors of modern Italian cuisine, a young conductor and a cosmopolitan entrepreneur: the voices of Massimo Bottura, Beatrice Venezi and Ruzwana Bashir come together to design a new concept of experience in which creative innovations and digital tools amplify emotions and opportunities.
Discover more on the docuseries
Contact us!